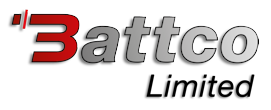 (01702) 258903
All orders placed before 2pm, will be desptached the same day.. If the courier arrives later that 2pm, we will endeavour to despatch any orders placed after 2pm the same day as well.
Page 1 of 1

1

Sort Products:
Rechargeable Ni-Cd Batteries and packs
RECHARGEABLE EMERGENCY LIGHTING BATTERY PACKS FROM THE BATTERY COMPANY UK We can make up battery packs Into any configuration and with any battery. Please ask for specific quote.
Page 1 of 1

1