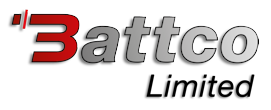 (01702) 258903
Privacy Policy
How we handle and use your information
We may collect, hold and use some of your personal data and so here will provide more information about how this works.
Please read it carefully and ensure that you understand it. If you do not accept and agree with any part of it please stop using the website immediately, because your continuing use of our website will be seen as your acceptance of it.
1. Definitions and Interpretation
Meanings of phrases within this page:
Data: Any information that a user of the website provides to us, through our "Contact" page, or through emailing us relating to any person who can be directly or indirectly identified from that information.
We: Battco Ltd
The Old Cow Barn
Rectory Farm
Fambridge Road
Ashingdon, Essex
SS4 3LW
United Kingdom
You/Your: A user of the website
The Website: https://www.batterycompany.co.uk
2. Users Rights
As a user you have the following rights:
A right to be informed about our collection and use of personal information
A right of access to the personal information we hold about you
A right to rectification if any personal information we hold about you is inaccurate or incomplete
A right to ask us to delete any personal information held about you unless we are obliged to retain the information for other legal reasons
A right to restrict or prevent the processing of your personal information
A right to data portability (obtaining a copy of your data to re-use with another service or organisation)
A right to object to the use of your data for particular purposes
3. Data Collection
Except where you contact us directly through any of our contact options available on the Website you we do not collect any personal data from you.
If you contact us or send us an email, we will retain the details you provide to us including your name, your email address, and any other information which you choose to give us.
We do not place cookies on your computer or device.
4. Using Your Information
Where we hold any personal information, it will be processed and stored securely, for no longer than is necessary, considering the reason it was provided to us.
It may be used for google analytics if you become a customer and make an order via our website.

We will potentially:
Reply to your email
Provide details on the services or products requested, plus any others we think may interest you
Offer or provide you with the services requested, plus any others we think may interest you
Provide market information
We will delete your personal information once your request has been met or the service has been provided, except where:
You were interested in details of services or products we are offering, when we will continue to hold your information in order to send you information on other services or products that may interest you
You become a client or customer
You require us to retain it for longer
We are required to retain it for longer for other legal reasons.
You have the right to withdraw your consent to us using your data and to request that we delete it.
We will not share any of your data with any third parties for any purposes without your specific consent.
5. Storage of your Data
Your data will only be stored in the UK, in secure data centres.

6. Accessing Your Data
You have a right to ask for a copy of any personal information we hold on you free of charge. Please contact us to make a request by emailing sales@batterycompany.co.uk
7. Changes to our Policies
We recommend that you check this page regularly to keep up-to-date, as we reserve the right to change this Policy from time to time if our policies change or the law changes. Any changes will be posted on this page of the website and you will be deemed to have accepted changes to the Policy on your first use of the website following the changes.
8. Applicability
This Policy applies only to your use of this website. The website may contain links to other websites. Please note that we have no control over how your data is collected, stored, or used by other websites and we advise you to check the policies of any such websites before providing any data to them.
9. Complaints
If you have any cause for complaint about our use of your personal data, please contact us at sales@batterycompany.co.uk
We will address your concerns and attempt to solve the problem to your satisfaction.
You also have the right to lodge a complaint with the Information Commissioner's Office.
For further information about your rights, please contact the Information Commissioner's Office, or your local Citizens Advice Bureau.