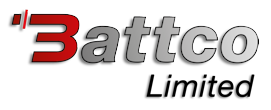 (01702) 258903
Contact Us
Please feel free to contact us to discuss any requirements you may have, or to clarify anything that you need more information about.
Telephone

(01702) 258903

Fax

(01702) 258984

E-mail
sales@batterycompany.co.uk
Address
The Old Cow Barn
Rectory Farm
Fambridge Road
Ashingdon, Essex
SS4 3LW
United Kingdom
Enquiry Form
Please complete and submit the following form with any comments or queries you may have. Any questions will be answered as soon as possible.