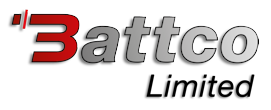 (01702) 258903
All orders placed before 2pm, will be desptached the same day.. If the courier arrives later that 2pm, we will endeavour to despatch any orders placed after 2pm the same day as well.
Page 1 of 1

1

Sort Products:
Dive Computer Batteries
Many of the dive computers on the market use Lithium chemistry based batteries, some of which are common, others which are more difficult to find. Below is a list of some of the common batteries The Battery Company stock which are used in many dive computers. If you can't find your battery here we also offer a service to source hard to find batteries.
Page 1 of 1

1