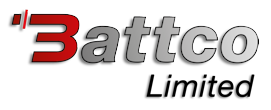 (01702) 258903
All orders placed before 2pm, will be desptached the same day.. If the courier arrives later that 2pm, we will endeavour to despatch any orders placed after 2pm the same day as well.
Sort Products:
Power-Sonic Rechargeable SLA Batteries
Power-Sonic Europe Ltd is a leading manufacturer of rechargeable batteries. It's range includes Valve Regulated Lead Acid (VRLA), Nickel Metal Hydride (NiMh) and Nickel Cadmium (NiCd) batteries for a broad range of electronic and industrial applications where cost-effective D.C. power is required.