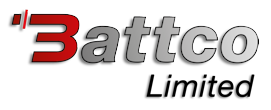 (01702) 258903
Covid -19: our office staff are all rotating working remotely and in the office to keep them safe, and will respond to emails and phone calls as normal. We are following the government guidelines for our staff health. All orders placed before 2pm are being dispatched that day, and orders received after 2pm will be desaptched the next working day. Thank you and stay safe
Page 1 of 1

1

Sort Products:
Power-Sonic PG Range 10 year Life SLA Batteries
Power Guard series

The Power Guard Range of Valve Regulated batteries have been designed to meet the ever expanding requirements for Telecommunications, Standby Power and Uninterruptible Power Supplies.
The high energy density, advanced plate technology, sealed construction,efficient performance and long service life are the key features of the Power Guard Range.
The Power Guard Series covers a wide range of 2v, 6v, 12v (includingFront Terminal) monoblocs, all of which are available in the standardand VO Flame Retardant cases and covers which comply with BS6290 part 4 requirements.
Page 1 of 1

1