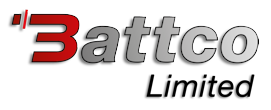 (01702) 258903
All orders placed before 2pm, will be desptached the same day.. If the courier arrives later that 2pm, we will endeavour to despatch any orders placed after 2pm the same day as well.
Sort Products:
Battery Chargers
BATTERY CHARGERS FROM THE BATTERY COMPANY UK
Battery Company LTD not only stocks a wide range of rechargeable batteries but also sells the required chargers. Without a proper means to charge it the rechargeable cell loses its purpose. A good quality energy booster fully replenishes the discharged energy.
Different types of cells have different boosters like the 12v Battery and Charger and various Ni MH AA & AAA Battery Chargers and so on. We stock a wide array of energy boosters like the 12 Volt Battery Charger, and other Battery Chargers for AA or AAA varieties in almost all available sizes.
Every device that runs on a battery needs an energy booster to back it up. We stock Battery Chargers AA, Camcorder and Camera Chargers, sealed lead acid 12 Volt Chargers from almost all the brands available in the market. We even have dual capacity of 6v and 12v battery charger.
Battery Company also has Universal battery charger that is useful to all types like AA, AAA, C, D, PP3 types of cells. We ship all the products on the same day if the order has been placed before 2 pm. Browse the list of products and you will find all your requirements at this one stop shop.