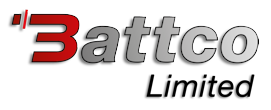 (01702) 258903
Emergency Lighting
Emergency Lighting Batteries
The Battery Company stock a complete range of rechargeable, Ni-Cd (Nickel Cadmium) emergency lighting batteries and packs. We also make up battery packs into any configuration, with any battery. Account customers are welcome, where you can take advantage of discounted rates and 30 day account terms. With low prices, same-day dispatch and friendly advice, you can rely on us to supply your replacement batteries.
The Importance of Emergency Lighting Batteries
Emergency lighting systems are vital light sources that illuminate automatically during power outages. They are obligatory in commercial and government buildings that require light at all times even during a power failure.
Buildings that do not have a back-up generator that keeps the exit and emergency lighting systems functional during a power outage are required to have exit signs with battery back-up. Emergency lighting batteries will power if the AC power fails for any reason. They are for back-up purposes only; they are not powerful enough or large enough to be used for extended period of time.
Having reliable, long-lasting emergency lighting batteries is crucial for a suitable emergency evacuation plan. Providing back up batteries for exit signs and emergency lighting is necessary for building compliance and health and safety regulations.
Before you order emergency lighting batteries, you need to check the voltage (v) and amperage (Ah) you need. If you need any help, you can call us on 01702 258903 or contact us here.
Types of Emergency Lighting Batteries
LEDs are commonly used in emergency lights and exit signs in many settings. They consume less than 5 watts of electricity, making then a more cost-effective alternative to conventional lights and exit signs with light bulbs. Their long lifespan also minimises maintenance costs and improves safety. The 2 most commonly used battery types for LED emergency lighting are sealed lead acid and nickel cadmium.
Lead Acid Batteries
Ni-Cd emergency lighting batteries are actually preferred over cheaper, lead-acid batteries. A lead acid battery has a life expectancy of 5 -7 years as long as it is maintained at optimum temperature, whereas a Ni-Cd battery lasts 10-15 years. NiCd batteries have a much higher energy density and are also smaller and lighter than comparable lead-acid batteries.
Nickel Cadmium (Ni-Cd) Batteries
Nickel Cadmium batteries are rechargeable, operate with relatively low voltage of 6-12 volts and can give up to 90 minutes or more of back up illuminating power. They tend to be used in applications where long life, a high discharge rate and economical price are important. They are used as emergency lighting batteries due to their resistance to temperatures. When exposed to extreme heat or cold other batteries tend to lose their charge. Ni-Cds can withstand temperatures between -40 to + 60 degrees Celsius.
Ni-Cd Maintenance and Installation
1. Ni-Cad batteries are typically installed with wire leads that are permanently attached to the batteries.
2. When installing it is crucial to insure that they are allowed to fully charge before power is interrupted. This is due to the memory effect - they'll remember that maximum charge level as the full charge level possible.
3. Units that contain NiCad batteries must be tested monthly. Light units typically come with an integral push-button switch that interrupts the power supply to the unit to facilitate testing. If the light turns on the system are working.
4. A yearly test is also required where power must be interrupted for a full ninety minutes, to make sure the battery is still capable of maintaining a full charge.
5. The annual test is actually good maintenance for Ni-Cd emergency lighting batteries as they require full depletion of charge at least once a year to ensure long- life.
6. Make sure replacement emergency lighting batteries have the same voltage and charge capacity. A lower capacity will not ensure the full 90 minutes of light.
7. You cannot replace lead-acid batteries with Ni-Cd also changing the circuit board. The two battery types charge at a different rate, which requires slightly different circuitry on the board.
If you are a company that deals in emergency lighting or medical equipment and you are looking for Ni-Cd batteries not listed here, then please contact us either by phone 01702 258903 or email: sara@batterycompany.co.uk