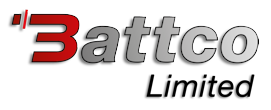 (01702) 258903
Delivery Options
DELIVERY OPTIONS:
Next Day Courier Prices: up to 1KG - £6.95 plus VAT, over 1KG up to 5KG - £7.95 plus VAT, over 5KG up to 30KG - £8.50 plus VAT
Royal Mail prices are worked out according to the total weight of your order.
We are having trouble with Royal Mail deliveries of certain types of batteries, as Royal Mail treat some batteries as Dangerous Goods, and will not allow them onto aircraft. They are not classified as dangerous goods and are sent with the correct documentation to state they are safe, but this has not prevented many shipments, especially to Scotland being stopped, and not arriving to the customer. For this reason the delivery options for Power-Sonic, Yuasa, PG brand SLA batteries are only by courier. We now offer the new Predict services with our couriers which enables you to choose a delivery time slot.
It is possible that any batteries travelling even part of their journey via aircraft to Scotland could be stopped in transit which could lead to delays in delivery, therefore please allow plenty of time for your order to arrive.
Not going to be home to receive your delivery? Why not chose an alternate delivery address such as your work address. We can delivery to any other convenient address, just enter where you would like the batteries delivered in the delivery address section when you place your order.
All stock orders received on a weekday before 2.00pm (for courier services and Special Delivery) will be sent out the same day. Orders received after these times will be sent out the next working day (Monday to Friday). Orders placed over the weekend are despatched on a Monday.
If you require your battery by a specific date, we always recommend choosing either the Special delivery or courier delivery options when you place your order, as these are the only deliveries guaranteed by specific dates. Recorded delivery is also a good option as this is more secure than standard post.
If an item is sent out by 1st class recorded delivery then it usually delivered the next day, but sometimes can take a day or 2 longer depending on the postal system. These can be tracked via the Royal Mail website easily. Items sent via courier will be delivered next day by 3pm (apart from the Highlands and Islands which will take 2 days to deliver). If you are not in the sign for it the driver will leave a card so you can re-arrange delivery. On the rare occassions a parcel is not delivered, it usually because a full address is not given, or if the customer is not in and does not ring to re-arrange delivery. If you give us your mobile telephone number at the time of ordering, DPD will text you earlier in the day to give you an estimate on delivery time.
2nd Class recorded post is a cheap alternative whilst still being secure in that a signature is required for delivery, but even though we will despatch you order the same day, it can sometimes up to a week to arrive to you. So if you are in a hurry, this is not the option for you.
Please be assured that in 99.9% of cases all standard post items will reach their destination within 24 hours, but we have had the odd situation whereby a customer urgently requires a battery by a specific date, and only chose the standard post service, and the parcel did not arrive on time. In these cases we cannot be held responsible to the speed of the royal mail, as in each of these cases the batteries were sent out by us the same day as the order was received.
We are unable to make a claim with Royal Mail until 15 working days have expired, so again please allow plenty of time if you require a battery by a sepcific date.
To sum up....if you are in a hurry.... best to choose either, Special Delivery, DPD or Interlink who all delivery the next working day (not weekends unless you choose the Saturday delivery option). If speed not so much of the essence but need a quick back up service if all goes wrong then choose 1st class recorded post! We will always do our utmost to get your battery to you on time, but occassionally the messenger doesn't always make it!
Thank you for your understanding