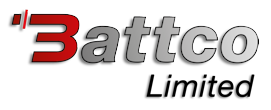 (01702) 258903
Battery Recycling
Battery Recycling
Under the Waste Management Battery Regulations, Battco Ltd are now offering a take back scheme for all portable waste batteries to our premises. The batteries can to be delivered in person (please do not post).
Alternatively you can find your local waste portable battery recycling facility at www.recyclenow.co.uk
Most supermarkets and shops that sell batteries will have collection bins for used batteries, and some town halls, libraries or schools may also set up collection points. You may find stores in your local area more accessible.
Business Recycling of batteries
THE WASTE BATTERIES AND ACCUMULATORS REGULATIONS 2009
(Transposition of EU directive 2006/66/EC into UK law) (i)
Battco Ltd – Take back Policy
Battco Ltd launched the Lead Recovery Scheme in 2009, whereby
our customers with larger quantities of batteries for recycling can claim money back on the
Lead with the placement of waste battery bins at customer locations. (see attached Lead Recovery
sheet for information)
We are now registered with the Compliance Scheme Operator, Valpak Ltd, to provide a Battery
Recycling Service for our customers whose waste VRLA batteries do not merit the placement of a
waste bin. Battco Ltd, in partnership with Valpak, is pleased to offer a completely
free service for portable battery recycling. A portable battery is any single battery weighing up to
a maximum of 10Kg and is completely sealed. This will be carried out by a fully licensed contractor.
In order to book collection, please call 03450 682572 and select option 3 and then option 2. You can
also email collections@valpack.co.uk
This service is ostensibly for a minimum amount of 10Kg, but in order to save on the carbon footprint
the minimum quantity for free collection must be 10 or more batteries of VRLA or SLA type.
For other battery chemistries, please call the general number 08450 682 57 as you may still qualify for
a free collection depending on the amount and type of material you have.
January 2022