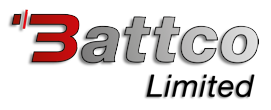 (01702) 258903
ALL ORDERS PLACED BY 2PM ARE USUALLY DESPATCHED THE SAME DAY. IF WE ARE UNABLE TO DESPATCH THAT DAY WE WILL LET YOU KNOW
OUR OFFICES ARE CLOSED FOR THE BANK HOLIDAY WEEKEND FROM 1:30PM ON THE FRIDAY 26TH MAY UNTIL 9:30AM ON TUESDAY 30TH MAY. ALL ORDERS PLACED IN THIS PERIOD WILL BE DESAPTCHED ON TUESDAY. HAVE A GOOD WEEKEND.
Page 1 of 1

1

Sort Products:
Motorcycle and Jetski
MOTORCYCLE BATTERIES, MOTORBIKE BATTERIES, SCOOTER BATTERIES FROM THE BATTERY COMPANY UK
Use our handy BATTERY LOOKUP CHART to search for the correct replacement battery for your bike. This chart cross references battery numbers. To look up the battery against your bike model you can look at VARTA Battery Finder which lists the Bike Models, and which VARTA batteries fit. You can then come back to our site and look for that battery part
Cant find the battery you are looking for?? Not every battery is listed here so please call us on 01702 258903 and we will find the correct battery for you.
Page 1 of 1

1